As we emerge from our indoor caves and take a good look at our winter skin, you might see dull tones, as well as clogged pores and congested T-zones. You may be wondering "…how do I get my glow back?"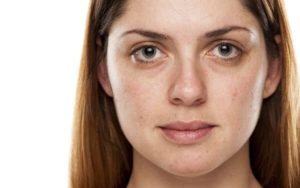 A surefire way to kick your glow into high gear is to schedule a "Spring Cleaning" seasonal skin care consultation. This one-on-one, in-depth analysis measures the four key points of reference needed to determine the health of the skin: Hydration, Oil Secretion, Melanin production, and Erythema.
These advanced skincare measurements reveal  true readings of oil and water levels, as well as redness and pigment in your skin.  Combined with a thorough visual skin type analysis and a complete review of lifestyle and personal history, you are no longer guessing at the qualities of your skin. Professional treatments and Home care product recommendations can be tailored to your skin's measurements during the transition into Spring.
Professional treatment plans designed for "Spring Cleaning" may include exfoliation and deep pore cleansing, resurfacing treatments such as chemical peels and microdermabrasion, and nutrition-based facials. Home care products for Spring may include shifting from occlusive lotions and creams to serums, particularly for combination/ oily skin types. Another "must" is to increase antioxidants and anti-inflammatory products for more time being spent outdoors in the spring season. We always include a photo protection check-up as well. This is a must-do for spring, just as it is all year round.
Get your glow back by scheduling a "Spring Cleaning" seasonal skincare consultation. This is the perfect one-on-one time to update, educate and plan for the Spring season ahead. To schedule your Advanced Skin Analysis, please call 716-631-0964 or Click Here.