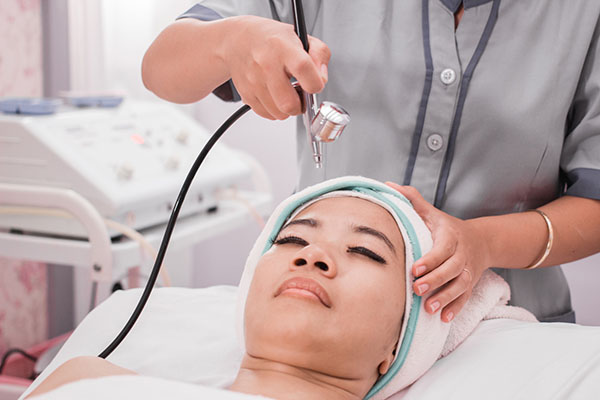 A Nano Facial helps to improve tone and texture while restoring a healthy, refreshed glow to your skin.
What is a Nano Facial Treatment?
Our Nano Facial treatment can refresh, restore, and renew your skin using Nanotechnology to temporarily create micro-channels in the skin's surface, allowing products and nutrients to very easily slip in, thus reaching the depth needed to more efficiently create real change in the skin.
How does it work?
The Nano Facial device utilizes cutting-edge nanotechnology and "stratum disruption" to infuse nutrient-rich product deeper into the skin layers.  This three-step process includes Derma-Planing, customized accelerated exfoliation, and our signature Bilayer Infusion Serum.
This is a fabulous choice for someone who wants a truly corrective treatment without any downtime!  Each treatment is customized for each client for their specific skin concerns and is very relaxing.
No Downtime
Pain Free!
Can be added on to ANY Facial Treatment
Allows other products and treatments to work better
Immediate & long term results
Nano Facial Treatment$135
To make an appointment, please call us at 716.631.0964 or …